Delicious Lemonade Cupcake
|
Mint Lemonade Cupcake
Cupcakes packed with a nice combo of flavours!!  Very creative & unique cupcakes with a splash of lovely color.
You want to make these cupcakes even on a day you decide to be lazy because you will make something so yummy and beautiful with a refreshing taste as Mint Lemonade Cupcakes.
Perfect for a cloudy, rainy day….they are so cute.  Great cupcake to serve with coffee on a weekend spent with friends & family.  Awesome fellowship cupcakes to share.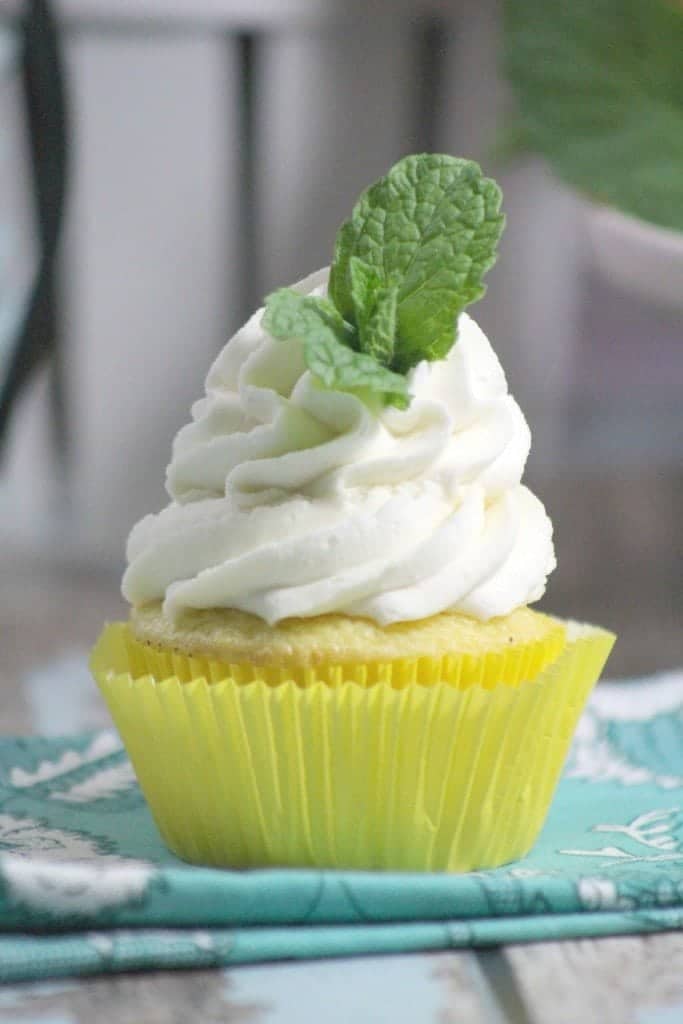 Mint Lemonade Cupcake Recipe


Ingredients

3 cups all-purpose flour
1 ½ cups sugar
¾ cup butter unsalted
4 large eggs ( room Temp )
1 C whole milk
¼ cup sour cream
1 Tbsp mint extract
Zest of 1 lemon
1 ½ tea baking powder
½ tea salt
½ tea vanilla extract

Directions

Using a  stand mixer or hand held , cream the butter and sugar.
Once mixture is thoroughly mixed, add the vanilla extract then add eggs in one at a time.
In another bowl, mix together flour, baking powder, and salt
Using a third bowl alternate adding the dry mixture to the eggs, butter, and sugar with the wet ingredients milk and sour cream.
Add lemon zest Bake cupcakes 18-20 minutes on a pre-heated over at 350'
Let cupcakes cool to room temp. before frosting

Lemon Buttercream Frosting

Ingredients

4-5 cups powdered sugar
1 cup/ 2 sticks butter ( room temp )
1 bar cream cheese ( room temp )
Zest of one lemon Juice of one lemon

Directions

Add butter, cream cheese, Lemon juice, and zest
Slowly begin to add powdered sugar, one cup at a time
Mix until thoroughly incorporated

Special Thanks To Tammilee – TammileeTips For Recipe Posting & Image Screenshots.